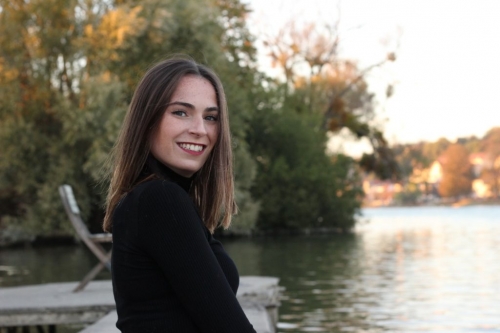 Anael TANGUY, Business Engineer for SolOne Engineering Solutions.
Can you please introduce yourself, as well as your role within SolOne ?
I am 20 years old and I hold a DUT Marketing Techniques. Following this DUT I wanted to continue my studies alternately to put into practice my knowledge and commercial techniques. I also wanted to integrate into the world of work while continuing my training.
So I realize my alternation at SolOne in parallel with my Bachelor Marketing and Business Development (Sup Career, INSEEC Group U, Paris).
As a SolOne Business Engineer, my role is to advise and qualify the needs of our clients in order to provide them with effective technical and commercial solutions to enable the completion of their projects.
Within SolOne I intervene on the 3 offers that we propose: in technical assistance; in specialized recruitment as well as on the engineering department.
Why apply as a candidate for SolOne according to you?
My desire to work at SolOne was guided by its networking but also by the taste of the challenge as well as the team spirit present in the company.
In my opinion, SolOne is the opportunity to evolve professionally and personally independently while being accompanied by a motivated team and of course in a good mood.
Which positions are currently opened as part of your activity?
Currently, to support our customers in technical assistance, I am looking for many talents such as: Designers (REVIT, Microstation), Supervisor works tramway, Cost and Risk Manager, Tramway System Engineer, Maintenance Manager rail infrastructure and buildings. All these M / F positions are available on permanent contracts, but independents are also welcome!
On specialized recruitment, I currently accompany my clients on two positions:: M/F Construction manager, M/F Economist.
These positions are based in Ile de France, do not hesitate to contact me to discuss about it : atanguy@solone-engineering.com